Scholarships Available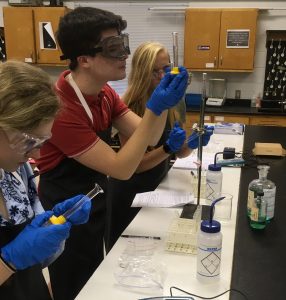 Carlisle is preparing students for 21st-century careers through enhanced STEAM programming. STEAM stands for science, technology, engineering, arts, and math. All of these skills along with critical thinking and problem-solving are essential to for the next-generation workforce and Carlisle School has scholarships to help talented students realize their dreams.
Now enrolling for 2019-2020
$300,000 multi-year math and science scholarships available for new students in grades 6 – 12
If you are interested in applying to recieve an academic scholarship, please print and submit the Request for Scholarship form.
For more details please contact Sandra Bailey, Admissions Officer, at sbailey@carlisleschool.org or telephone 276-632-7288 ext. 242.